A restaurant for everyone...
...but, to be really honest, mainly for meat lovers. If we do say so ourselves, AG serves Sweden's best porterhouse, club and ribeye steaks, all hand-selected and delivered by Scan. Naturally, there are other dishes on the menu but it's the meat that's closest to our hearts. We tenderise our meat ourselves - the results are on display in the huge meat refrigerator by the entrance. 
We use locally produced ingredients and the menu changes with the seasons: game in winter, lamb in spring, and so on.
The restaurant premises were once a silver factory and since AG is the chemical symbol for silver the name picked itself. Jonas Bohlin designed the interior with lots of tiling, light fixtures from Småland, leather from Tärnsjö and chairs made specially for AG.
This is the restuarant we'd like to eat at ourselves. A place for everybody that enjoys great company and first-rate ingredients prepared without fuss, but with great skill and experience. Many guests whet their appetites with tapas in the bar before moving on to sharing appetizers at the table. Then it's time for the pièce de résistance: the meat. We welcome you!

Johan Jureskog and Klas Ljungquist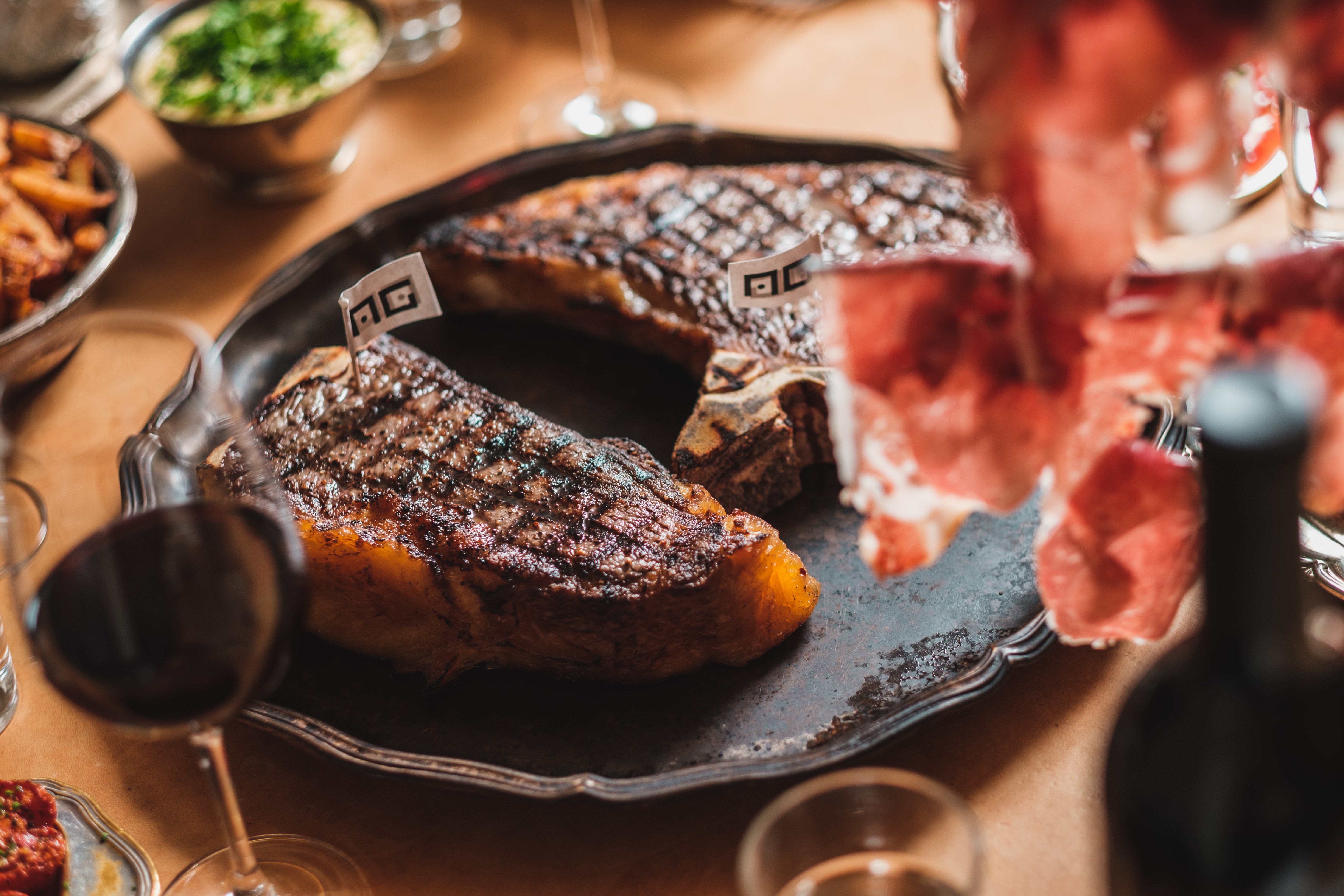 Check out our crash-course in barbecuing and grilling with Johan Jureskog.
Ready-made or as a dinner kit to cook at home. 

Monday - Closed
Tuesday - Thursday 5pm - midnight (Last reservation 10:30pm)
Friday - Saturday 5pm-1am
Sunday - Closed
Monday - Thursday

Friday

Saturday

Sunday
We are a cash free restaurant